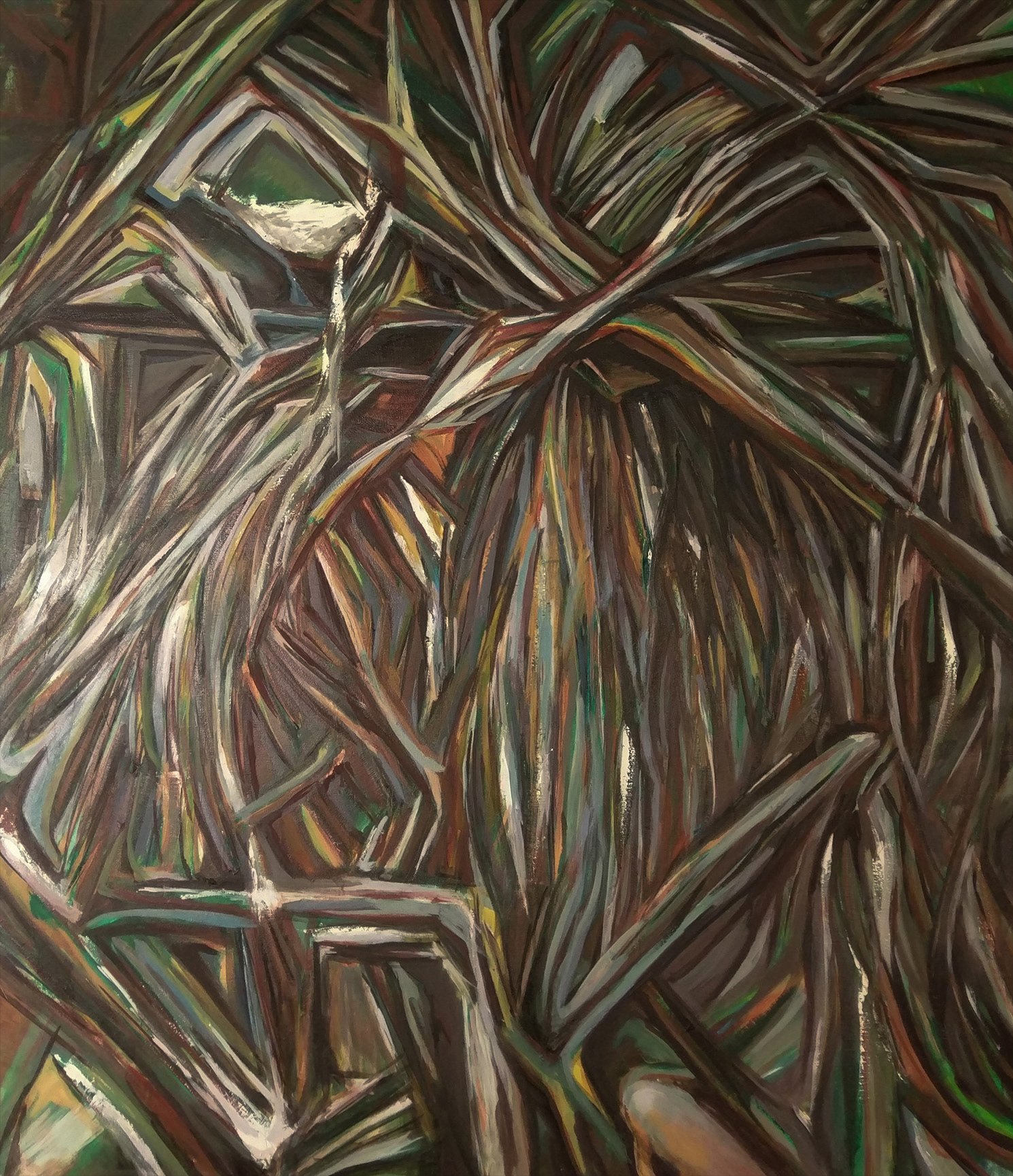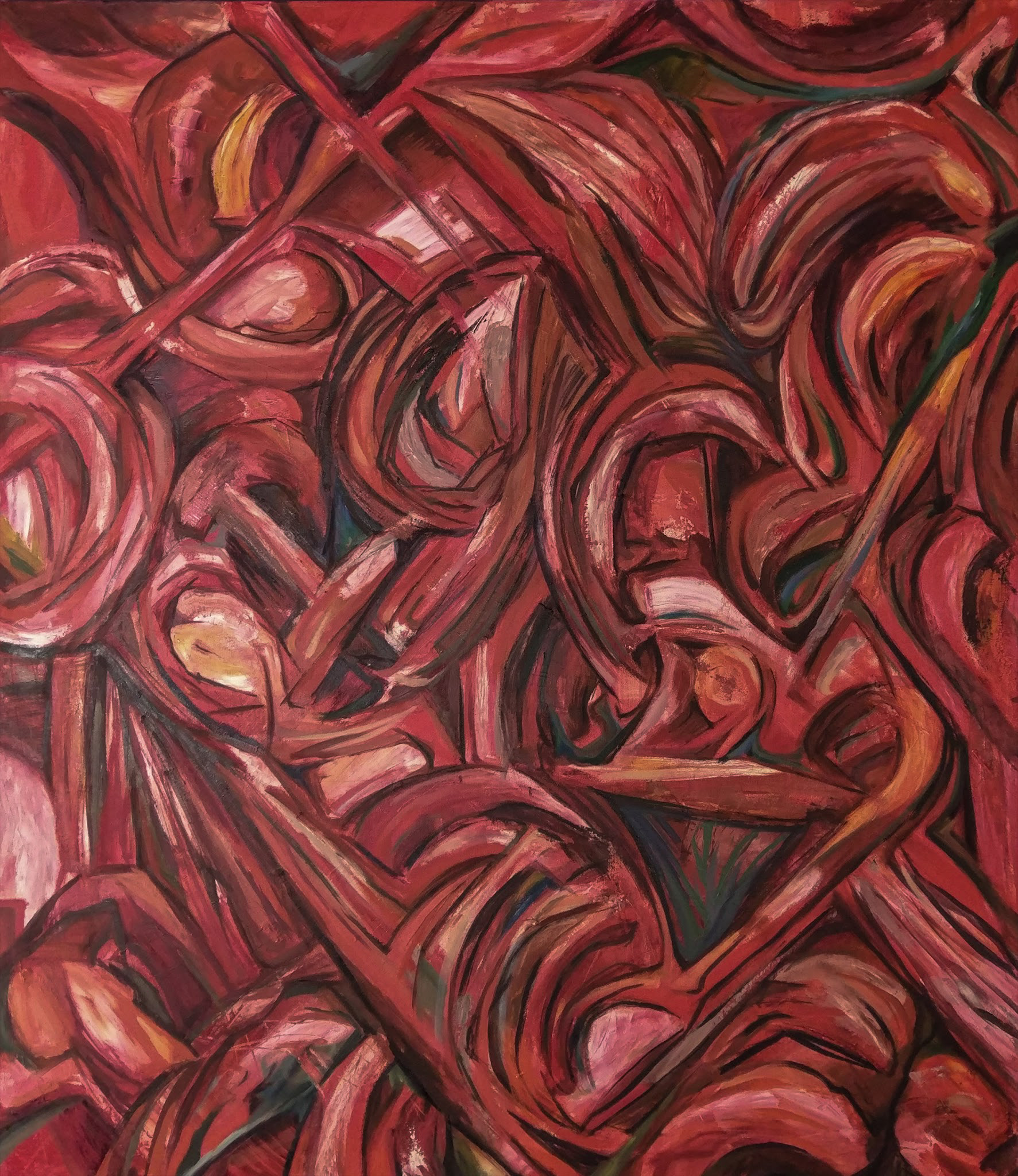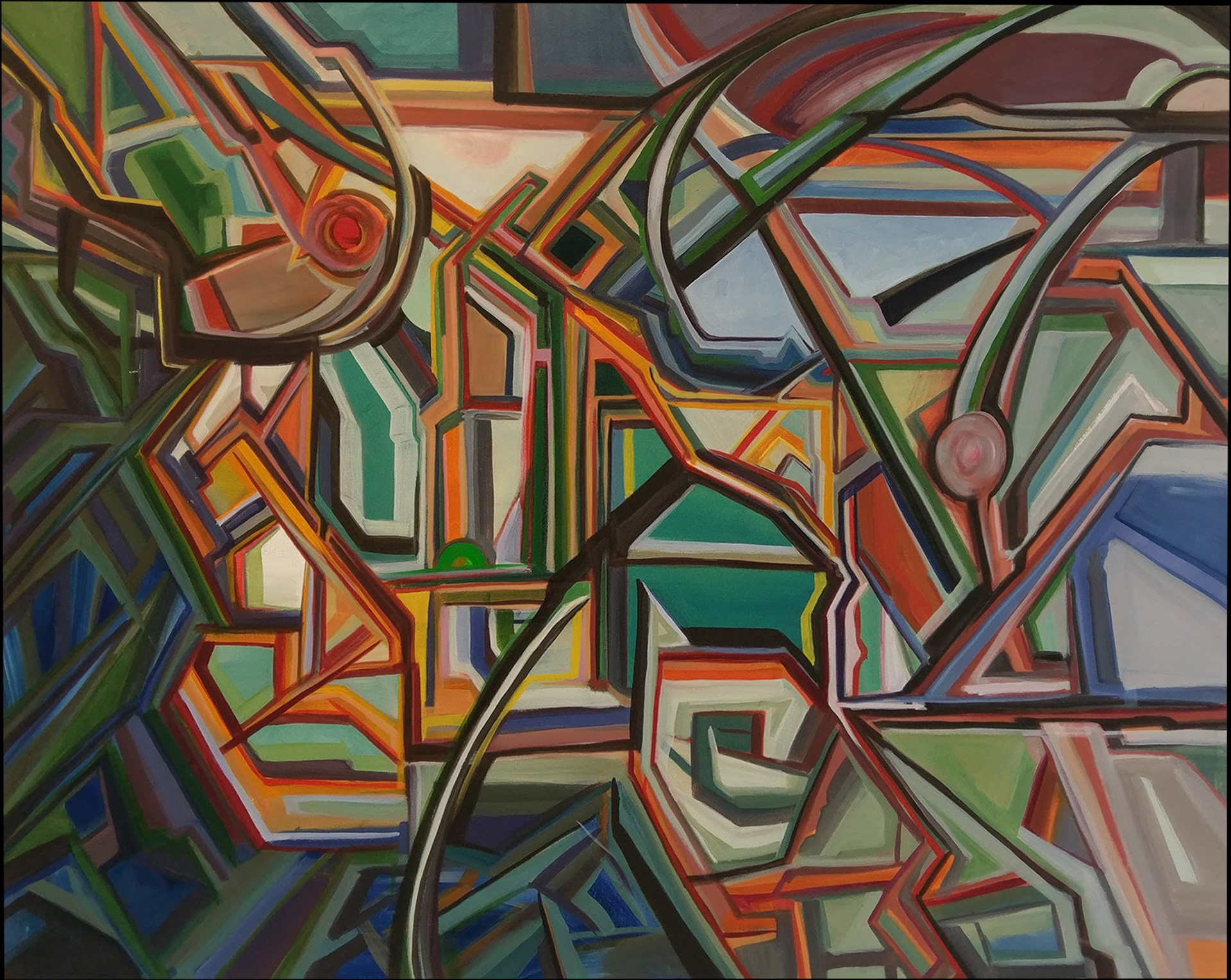 The first three are a triptych representing a stage of growth. As the paintings developed, they took on their own character. Each is 43" x 37" Oil on canvas.
"Growth :: Metropolis" 
"Growth :: Nature"
"Growth :: Fluid"
The last painting is the result of processing weeks of information on and about travel as a gig worker. Using GPS data, recordings, and notes, this painting represents a path, or many forms of paths. 
"Long Road" 53" x 63"